We are a proud member of the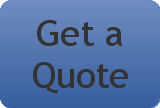 The CSI-50 series is a flat aluminum panel perfect for an interior or exterior sign solution for most any application.  They are offered in most any thickness available, and can be provided with options such as radius corners, mounting holes & hardware, painted or vinyl graphics, and we offer composite solutions as well.

We take pride in our wide selection of quality products. All of the products we offer are made to surpass industry standards and can be delivered with a quick turn around time. Contact us to find 

out how quick we can get your product to you!

If you have any questions regarding our products or would like more information, please contact us:

The CSI-100 series is our most economical post and panel system offered. It consists of a single flat aluminum panel (included) which is mated to either single or double posts for a simple, yet attractive and durable sign system.  The panels can be CNC routed for custom tops and shapes and the posts can accept a wide range of finial tops to add to the overall look of the sign.  Varying panel thicknesses and materials are also available with this system.

The CSI-200 series is our 2" beveled frame post and panel system. The frame accepts a single flat panel of any material and provides a streamlined look while remaining very economical.  It is integrated using our 3" post designs which allow for several design options for the end user.

The CSI-300 series is a 3" deep extruded aluminum frame that features slide-in/out removable panels.  This inherit versatility allows for easy change-outs and maintenance out on the field and can be more economical for the end user in the long-run.  The frame can also be custom fabricated into custom shapes and top designs for a custom-looking, yet modular sign.

The CSI-420 series is a popular wayfinding post and panel solution that uses extruded 2" deep tubing of varying heights to create a multi-panel sign that can easily be changed-out for updated information.  These tubes are fabricated to be mated to our 3" post designs which allow for a durable, long-lasting exterior sign.

The CSI-500 series is a flag sign series using extruded aluminum brackets designed to hold any flat material up to .125" thick.  The brackets are available in a flat mount, which can be mounted to most any flat surface, or a radius mount bracket, which can be mounted to any 3" radius/round post.

The CSI-600 series is a 6" deep extruded frame that features slide-in/out removable panels.  This allows for easy access to the internals of the sign which is optional UL Listed for an illuminated sign.  Various panel materials can be used for the face(s) and can be CNC routed for a modern looking push-thru-letter illuminated sign.  This series is perfect for more prominent or larger signs like main ID or high profile signs.

The CSI-1000 series consists of a 12" deep pylon, low profile, or monument sign.  This series is best suited for a main ID or entrance and is popular in many hospital's facilities because of its professional and prominent presence. The series comes in various design options offering features such as pole skirts, custom top designs, radius ends, square/cubed design, and triangle radius designs.  This series can can be shipped already UL Listed for an attractive and eye-catching main ID sign

The CSI-75 series is a wall mounted pan sign that comes fabricated with an internal frame that easily removes from the outer pan which allows for ease of installation and maintenance.  They are a very versatile solution and can be fabricated with custom shapes integrated into them to keep with a particular project's design

The CSI-430 series is based off of the popular CSI-300 series 3" deep frame, and incorporates an extruded divider bar system which separates individual panels in a grid-like system.  The panels can be of varying heights, creating a main header of the sign and subsequent smaller panels for the individual lines of copy underneath. Change-outs are now as easy as taking and replacing or re-lettering the appropriate panel.  Couple with the CSI-600 6" deep backlit series with divided plastic faces for a great looking illuminated directional or main ID sign